2019 North American Olympic Trials
RACVB, Rockford Area Venues and Entertainment Authority (RAVE) and the International Table Tennis Federation (ITTF) North America announced the first-ever Olympic trials to be held in Rockford. The 2019 North American Olympic Table Tennis Trials are slated for Saturday, October 5, 2019 at the BMO Harris Bank Center in downtown Rockford.
The ITTF will bring men's and women's teams to represent both Team USA and Team Canada. Teams consist of three players (one reserve per team) and will play best three of five matches. Overall winners will qualify for the 2020 Summer Olympics in Tokyo. This marks the first time since 2012 (Cary, NC) that the North American Table Tennis Trials have been held in the U.S. The 2016 Trials were produced outside of Toronto in Markham, Ontario, Canada.
With this historic Rockford sports event, ITTF North America is offering expansive local partnership opportunities. In addition, RACVB will announce in late spring a full slate of community awareness programs and events that will lead up to October 5.
OLYMPIC TRIALS TICKETS
Tickets for the 2019 North American Olympic Table Tennis Trials may be purchased through BMO Harris Bank Center and Ticketmaster beginning Tuesday, May 28.

Ticket prices range from $25 to $35.​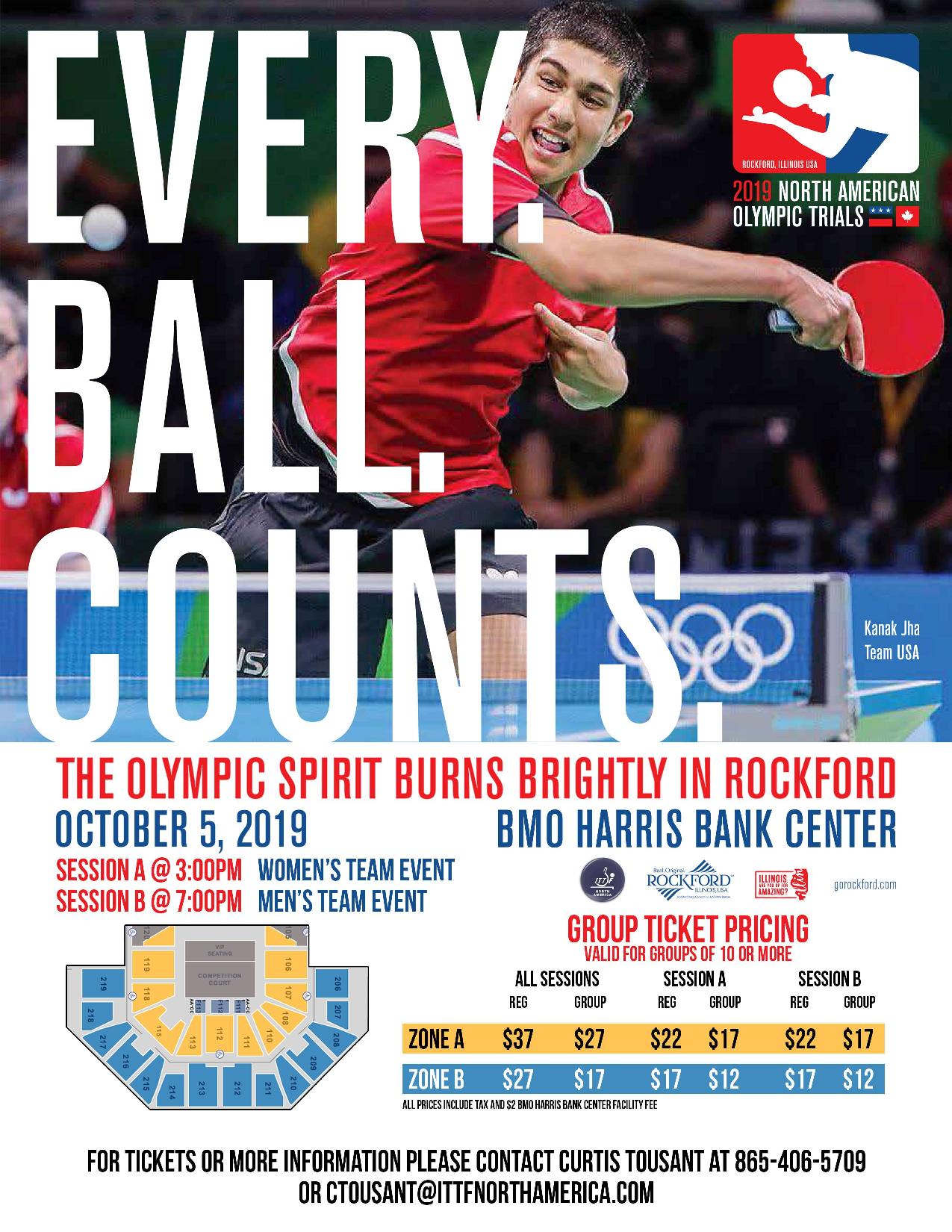 For more information, images, interview or ticket requests, please contact jcarlsen@asmrockford.com.
Follow us on social media to stay in touch!
Facebook - Twitter - Instagram - or join our Newsletter