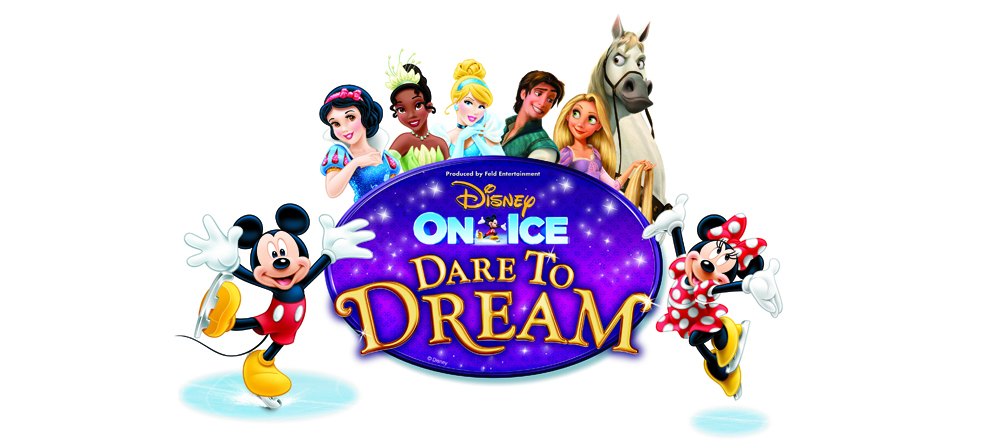 Disney on Ice: Dare to Dream
Feb 3, 2017
Showtimes: Thursday: 7PM, Friday: 7PM, Saturday: 11AM, 3PM, 7PM, Sunday: 12PM, 4PM
Doors Open: One hour before showtime.
Nothing can stop a princess from a courageous adventure at Disney On Ice presents Dare to Dream. Join Mickey Mouse and Minnie Mouse as they share the heroic stories of four of your favorite Disney Princesses. Laugh along as Rapunzel and Flynn embark on an expedition that soars to new heights! Travel the enchanted forest with Snow White and the Seven Dwarfs. Bibbidi-Bobbidi-Boo! Watch as Cinderella's dreams come true with help from her animal friends and the Fairy Godmother. Boogie to the beat of the bayou with Tiana and Naveen. Make memories your whole family will treasure for a lifetime, as the Disney Princesses inspire you to Dream Big!
Event Dates and Times:
Thursday, February 2 @ 7:00 PM
Friday, February 3 @ 7:00 PM
Saturday, February 4 @ 11:00 AM, 3:00 PM, 7:00 PM
Sunday, February 5 @ 12:00 PM, 4:00 PM
Tickets on sale November 1st at 10:00 AM
Ticket prices vary per show day & time. Call the box office with questions 815-968-5222.