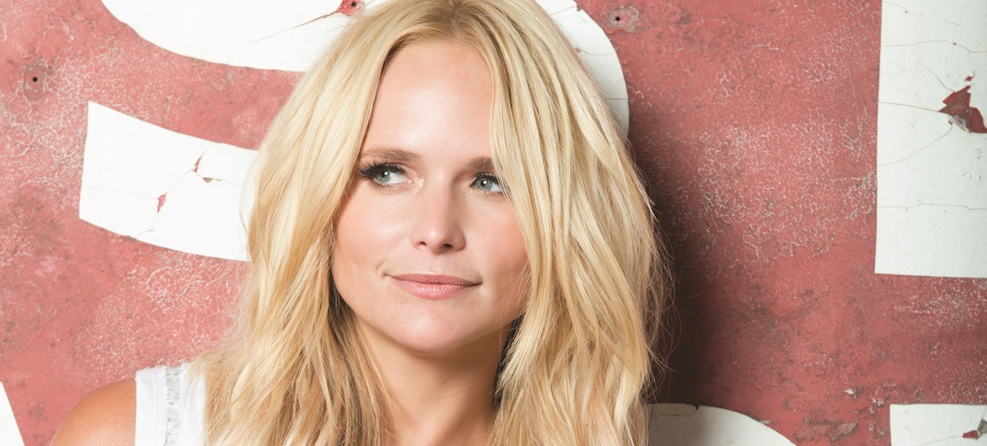 Miranda Lambert
Mar 18, 2017
Showtimes: 7:00PM
Doors Open: 5:30PM
Camera Policy: NO professional cameras, NO cameras with detachable lenses
Tickets on sale Friday, November 18
ABOUT MIRANDA LAMBERT
RCA Records Nashville singer/songwriter Miranda Lambert touts five studio albums to her repertoire: Kerosene (2005), Crazy Ex-Girlfriend (2007), Revolution (2009), Four The Record (2011) and Platinum (2014), the latter earning Lambert a GRAMMY Award for Best Country Album to go with her previous GRAMMY win for Best Female Country Vocal Performance in 2010 for "The House That Built Me."
The Texas native is set to release her sixth album, The Weight Of These Wings, on November 18, 2016. The first song released from The Weight Of These Wings, "Vice," hit the Country Radio airwaves on July 18th touting a tally of 109 first week monitored reporting stations spinning the new song.
ABOUT OLD DOMINION
Nashville-based country rockers Old Dominion hit the ground running in 2015 with their acclaimed debut album Meat and Candy, and followed up with boot-stomping sets on tour that proved their performance chops match their songwriting skills. Feel-good chart-toppers like "Break Up with Him" and "Snapback" practically beg to be sung along to, and fans are more than happy to accompany frontman Matthew Ramsey as he casts his heartwarming croon over the crowd. The rest of the band is a well-oiled machine, kicking out livewire bass, guitar, and drums that strike the perfect balance between country twang and rock and roll heft. Old Dominion's potent brand of country rock is the perfect pick-me-up for ticket buyers hankering for the hottest new Nashville sounds
FILL THE LITTLE RED WAGON
Here is your chance to win a Meet & Greet with Miranda Lambert while benefiting the animals at Noah's Ark Animal Sanctuary!
How to win: Saturday, March 18th between 4:30p.m.-6:45p.m. representative from Noah's Ark Animal Sanctuary will be collecting donated pet supplies outside the BMO Harris Bank Center Box Office. Each person that donates will be entered to win 2 Meet and Greet passes to meet Miranda Lambert! The winner will receive a call at 6:45p.m. on Saturday to claim their prize and get the details for the Meet & Greet. To be selected you must have a ticket to the concert.
Noah's Ark Donation Wish List:
Swiffer Wet Jet REFILL supplies

Paper Towels

Wall Mount File Holders

Dog/Cat Food